COVID CONFIDENT
Booking a holiday is so exciting! Your experience shouldn't be spoiled by worrying about what would happen if there's another lockdown. When you book directly with us you can be assured that we will move or cancel your booking, if you need to.
PEACE OF MIND
We take our guest and staff safety extremely seriously. We have undertaken a thorough risk assessment at Cranmer Country Cottages following the cleaning protocols provided by The Professional Association of Self-Caterers (PASC UK) and linked to on the gov.uk website. these can be seen here: https://www.pascuk.co.uk/standards
We will continue to monitor the cleaning guidelines and will make changes as required.
We are part of the visit England "We're Good to go scheme" and also registered with AA Covid-19 confident assessment service.
We oversee and check the cleaning of our properties in-house, this means that this very important part of our Covid-19 protocols is not left to a third party!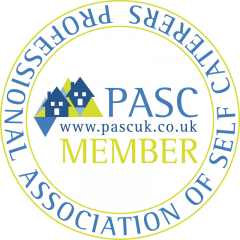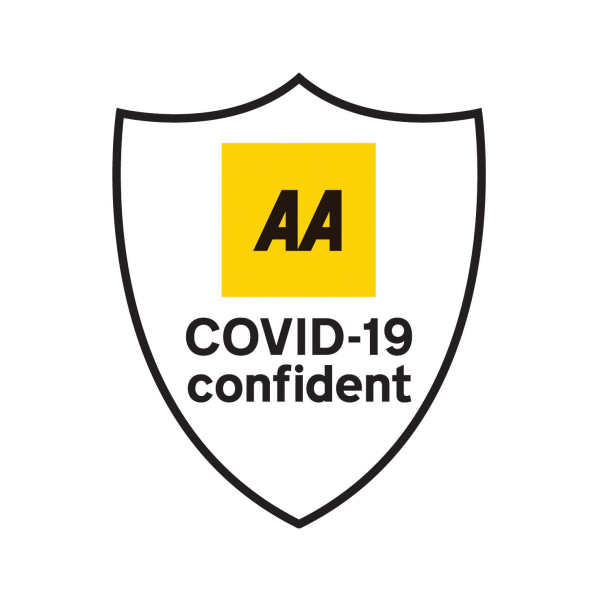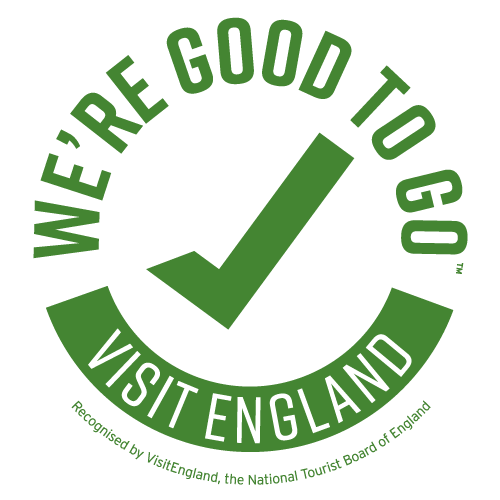 "We're Good To Go" is the official UK mark to signal that a tourism and hospitality business has worked hard to follow Government and industry COVID-19 guidelines and has a process in place to maintain cleanliness and aid social distancing.
We carry out a full Covid-secure clean of your cottage prior to your arrival. This includes cleaning, sanitising and disinfecting using a virucidal disinfectant(Please contact us if you wish to know more about the products we use)
OUR COVID REFUND GUARANTEE
In these uncertain times, it is reassuring to know that if you are unable to travel to take your holiday because of a national lockdown, or because you are put into a Tier where you are unable to travel, we will guarantee that you will get a full refund. Please note that the refund guarantee applies only to the address of the "Lead-Booker" given on the booking at the time of booking being put in a high tier, and when the travel restriction coincides with the period of your holiday.
We will refund the cost of your holiday if:
There are UK Government restrictions on travel due to the Coronavirus outbreak which make going on your holiday impossible due to compulsory quarantine.
Or, if our cottages are legally closed to visitors due to the Coronavirus outbreak.
The refund guarantee covers lockdowns and Tier restrictions, but does NOT cover you (or members of your party) for being unable to travel because you (or a member of your party) fall ill with Covid, or are required to quarantine or self-isolate. These events can be covered by you taking out travel insurance. There are a number of policies that include cover for illness with Covid and self-isolation (example links below) or you can look for suitable cover on comparison sites such as GoCompare.
We are not selling, promoting, endorsing or recommending any particular product, and do not benefit financially from, nor have any formal relationship with, any of these providers.
We strongly advise that you organise your own travel insurance prior to taking your holiday.
Coverwise , Allianz Assistance , Trailfinders
2021 RESTRICTIONS ADVICE
Last updated 16/05/2021
Following the UK Government announcement on their roadmap for re-opening society over the coming weeks and months. The level of restrictions may change depending on the latest Government advice.
From 17 May 2021 – Up to six guests from two households can socialise indoors and stay overnight together. Pubs and attractions should be able to open.
From 21 June (Earliest, TBC) – Legal limits on social distancing should be relaxed (we hope!).
Guests should be able to socialise indoors and outdoors and stay together in our larger properties.
Guests are responsible for checking the latest Government advice
OUR SITE
Our indoor heated pool is open and managed in a Covid secure way. Each family or group staying with is has a daily pre allocated timetable.  Please see our swimming pool page for further information.
Our indoor games room is open and restricted to timed use by individual families or groups until June 21 (TBC)
Our 24-hour laundry is open.
Our team are self-testing with rapid flow tests twice a week.
Please wear a face covering in shared areas.
If your booking is likely to be affected by a local lockdown or a last-minute change in Government restrictions, please contact us immediately bookings@norfolk-luxury-cottages.co.uk 
We understand that guests with existing breaks booked with us and new guests looking to make a booking will have questions too and the information below should help.
Government information may change and rules and advice are constantly under review. Guests must check government information themselves to understand any changes or new rules prior to visiting Cranmer Country Cottages, booking a new break or when considering a date change or cancellation of an existing booking. The following Government links should provide the most up to date information:
Cranmer Country Cottages Covid-19 – FAQS
https://www.gov.uk/coronavirus
https://www.nidirect.gov.uk/campaigns/coronavirus-covid-19
TEST AND TRACE
Throughout our site we will be following the updated government test and trace protocol. Unique QR codes are clearly displayed on the front doors of our properties and the pool. You will be able to use the new NHS COVID-19 App to scan the QR code and identify that you have then entered that property or facility.
GUEST COVID-19 CHARTER
We ask all our guests to sign up to our Covid-19 charter with the aim of promoting safe practice and good conduct. We believe this will serve to reassure our guests, staff and contractors that we are all doing the right things together.
We will provide all guests with our fact sheet prior to arrival so that everyone knows what to expect when they arrive and during their stay.  The fact sheet outlines the measures we have put in place regarding cleaning, sanitation, service procedures, staff training and social distancing arrangements.  We would request that you read this document prior to arrival – by visiting us you will be signing up to this Guest Charter and you will be confirming your understanding of Cranmer Country Cottages' safety arrangements.
Whilst visiting us we would ask for every member of your party to be mindful of others.
This starts before you leave home.  If, prior to setting off on your journey to Cranmer you are feeling unwell or are exhibiting coronavirus symptoms such as a high temperature, persistent coughing, or loss of sense of smell or taste please telephone us to discuss your booking.  As per the governments guidelines you will be required to stay at home and not travel to us.
Hand sanitising stations will be available at all entrances and throughout all public areas, we request for you to use these and urge you to wash your hands with soap and hot water thoroughly as often as is practicable. We will be supplying small bottles of hand sanitiser in guest bedrooms and these can be requested from reception, along with facemasks.  Facemasks must be worn in all public areas unless seated at a table to eat or drink.
Surface sanitiser will be available at points throughout the site and in tour properties so that you can sanitise surfaces yourself (such as furniture in shared spaces) before and after use.  The Cranmer team will be cleaning and sanitising, but your help and actions would support the effort greatly.
If you start feeling unwell in any way, we would ask you and your party to retreat immediately to your cottage and to contact reception by telephone or email.
For those visiting with children please remember you are responsible for their behaviour and we would expect appropriate supervision during your stay. There is plenty of space outside for running and playing.
Lastly, we request that all guests always remain courteous and mindful of others.  We ask for patience and understanding.  If there is any area where you feel we could be doing better or if you feel others are not observing the entreaties of this charter, please inform us immediately.
With your help, your visit to us will be a great and a very safe experience.
Please ensure that you have also read and understood our Covid-19 Factsheet that can be found by clicking here
Thank you for taking the time to read all the information we have provided.