Luxury self catering holiday cottages located near Wells-Next-The-Sea, Holkham, Holt, Blakeney, Brancaster and Burnham Market
Award Winning Coasts
The North Norfolk seaside has won 3 awards in the Coast Awards. Holkham beach has been awarded the Best British Beach for the third year running, Cromwer Pier has just been voted 'the best loved pier in Britain', and the Norfolk Coastal path which links Holkam to Cromer has also received an award.
Wells and Holkham and within a few miles of our holiday cottages. The beaches at Wells-Next-The-Sea and Holkham are very beautiful sandy beaches with gentle gradients and sand dunes.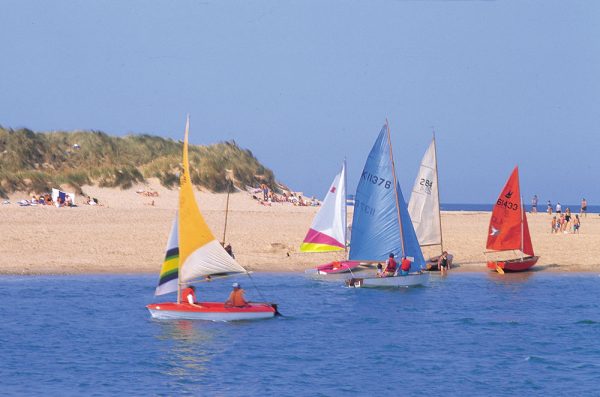 Wells-Next-The-Sea
The beach at Wells-Next-the-Sea is a great place to walk on a bright winter's day. The pinewoods provide shelter from the wind. Just the place to walk off a large lunch from the Victoria, or fish and chips from Plattens on the Wells quay.
Beach Huts – Accessible from Lady Anne's Drive or the Wells-Next-The-Sea beach car park. Turn left on the quay and follow the road to the Pinewoods Caravan Park and car park. It is then a short walk through the pinewoods to the beach at Wells-Next-The-Sea. There is also an accessible boardwalk at Wells for people using wheelchairs.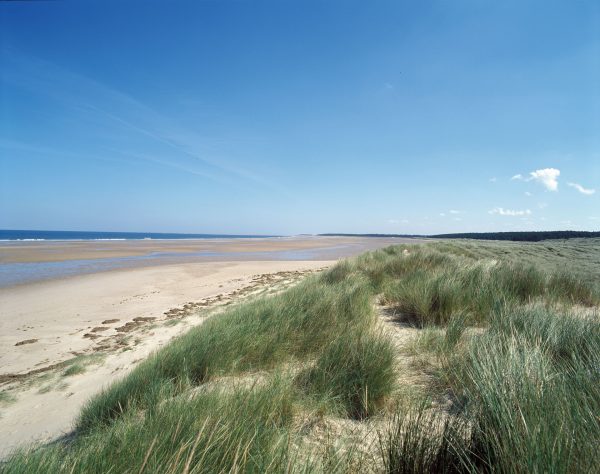 Holkham
Holkham beach can be reached either from Wells-next-the-Sea or at the other end from Burnham Overy Staithe where there is a footpath. The walk to Holkham beach takes a good half hour but bikes are allowed. Alternatively Holkam beach can be reached in the middle from Lady Ann's Drive opposite to the Victoria Hotel and restaurant owned by the Holkham estate. Charges are made for parking at Lady Ann's Drive and Wells-Next-The-Sea. Parking is free at Burnham Overy but beware of high tides if parked on the hard.
Brancaster
Brancaster beach is often visited by young families as the tide does not retreat quite as far as it does at Holkham. Parking is adjacent to Brancaster beach. Follow your visit to Brancaster with a visit to the White Horse and watch the sun go down across the marshes. (Child friendly it is advisable to book at weekends and in season). Brancaster is noted for its coastal flora and the roman site of Branodum.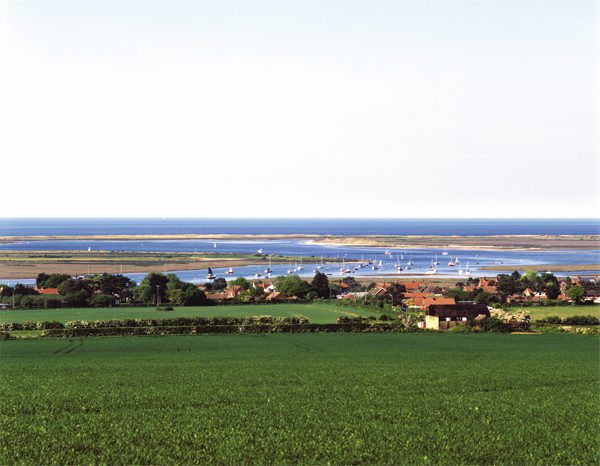 Blakeney and Sheringham
Moving along the coast towards  Sheringham there is the picturesque village of Blakeney. You can take a boat trip to see the seals at Blakeney point from the harbour quay. An excellent bacon sandwich and cup of tea can be bought from the caravan on the quay.
Because of their very gentle gradients the beaches in North Norfolk have rapidly rising tides, and sometimes strong currents. Isolated sandbanks can quickly be cut off by incoming tides. Please be aware of this and watch small children at all times.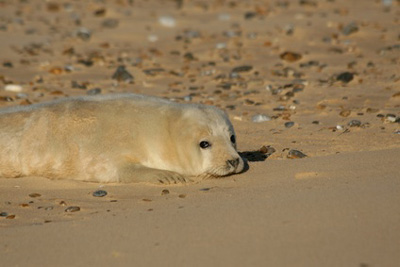 Plenty to keep the children entertained and over all very comfy place to stay. Only a short drive from wells next the sea for a day trip out too. Highly recommend for somewhere to stay in Norfolk.

Came across this hidden gem by accident and would like to keep it our secret ! However so pleased they are doing well. A lot of care and detail has gone into the renovation of these barns including a fab swimming pool and an essential games room for kids.

Another excellent stay at Cranmer that even Covid could not spoil!

We had the most wonderful stay at Cranmer Cottages. Set in the most stunning location with rolling countryside it really was a little slice of heaven. We will definitely be returning for another stay in the near future. Thank you all very much.

Swimming pool was fabulous , games room brilliant and were greeted on a very wet dark night with a very happy and smiling host. Truly recommend this farm to stay at , close to Wells next to sea , Holkham Hall and other coastal areas. We will definitely be returning.

We had a wonderful family time in this perfect hideaway

Lovely cottage and fantastic facilities for the children (aged 3 + 5)

We have had a fantastic time and would love to come again

Self-catering just got a seriously stylish upgrade

If you're looking for a luxury, family stay in North Norfolk, this is it. If you're looking for a luxury, ecologically aware  family stay, this is it too.

I can't think of another five-star self-catering accommodation in the UK that is as green as Cranmer

Just a word to say how much we enjoyed our stay at the cottages – no one wanted to go home!

We have just returned from a fabulous weeks cycling based at Cranmer Country Cottages in North Norfolk from which we cycled over 300 miles on the some of the best English lanes you could hope to find. As club cyclists who have enjoyed lots of Great Britain and Europe on a bike we think Norfolk is a real gem.

There is so much more on offer. Quiet lanes linking pretty villages with duck ponds and great pubs, watch out for the wild life on the way, brown hares and barn owls don't seem very shy as they go about their business.

The two cottages were booked as a surprise for my 60th birthday, and what a surprise. I could not have hoped for a more fantastic celebration. We all enjoyed a brisk walk in Wells-next-the Sea, lunch in a local pub followed by a swim in the great pool here. The cottages are so well equipped, everything has been well thought out. I would recommend the cottages to any group wanting something special! Very relaxing time had by all.

Wonderful to come back to such a peaceful place, fresh air and beauty. It was very snowy while we were here and although very cold still fantastic. We loved the touch of the welcoming tea tray and fresh flowers – felt very personal. A wonderful haven!

Our first winter stay and it was even better than we had hoped for! A beautiful place to relax in comfort, fill your lungs with fresh air and spend some time with the most hospitable owners, Lynne and John, who have become friends over the eight years we have been visiting. Thank you.

Another great Christmas in Tern, Swallow and Woodpecker Cottages. All very welcoming, warm and comfortable – everything we could need. Our Christmas dinner cooked in the Rayburn. All fantastic yet again!

We very much enjoyed our stay in the lovely warm surroundings of Woodpecker Cottage. Heated pool absolute bliss for early morning swims with the added bonus of splendid views of extensive countryside through those huge windows. Thanks for a wonderful stay, we will be back soon.

First Class Accommodation – highly recommended. We have stayed in 3 properties and would not hesitate in recommended them. We take our 2 small children (under 4) and often take my mother-in-law (for babysitting) and we particularly like in heated, indoor, salt water pool and huge fenced off play area which each property backs onto. Compared with other accommodation we have staying in, these are the best by a long shot.

We booked Garden House, Avocet & Woodpecker for a surprise birthday party for my son. It was such a brilliant weekend and I would like to thank you for recommending Susi; she was marvellous and the food was perfect. Hope to return to Cranmer Cottages in the near future and would thoroughly recommend them to everyone.

If you are looking for a luxury, family stay in North Norfolk, this is it. If you are looking for a luxury, ecologically aware family stay this is it too. A fabulous holiday with a green conscience, if you will…...

A wonderful week with plenty of memories – and amazingly enough, no rain, even some sunshine. Completely sold on Norfolk and this place – have no doubts we will be back.

Just wanted to say thanks for the Easter egg – what a lovely welcome surprise! We have had a wonderful stay and Coot cottage worked so well for us with Harry – you really do think of everything!

Our family love visiting Cranmer Country Cottages and we have returned for the past 4 years. We all feel like its 'home from home' and are always made to feel so welcome by the wonderful staff. The children particularly love the yummy handmade chocolates on arrival and they are so excited to jump straight in the pool after our long journey from Hampshire. It is so worth the drive! It is brilliantly located for fantastic family days out and long strolls on amazing beaches. We have so many lovely memories

We had a brilliant holiday – thanks for providing us with everything we needed.

An excellent example of how a luxurious accommodation can attempt to be carbon neutral

I really loved Norfolk. The cottage is so so so great and the pool was the best. Everyone absolutely loved it – we thought we should have stayed a whole week. I wish I could stay forever. Bye Bye!

We have just been here for three nights but so wish we were able to stay a week! Thank you so much and we wish you every success with this venture which is truly excellent

Probably the coldest week in the last 12 months; ice, snow and very cold! Nevertheless we had a good time. It was always lovely to return to the warm welcoming cottage. We experimented by cooking with the Rayburn – great fun and good results. Try it!