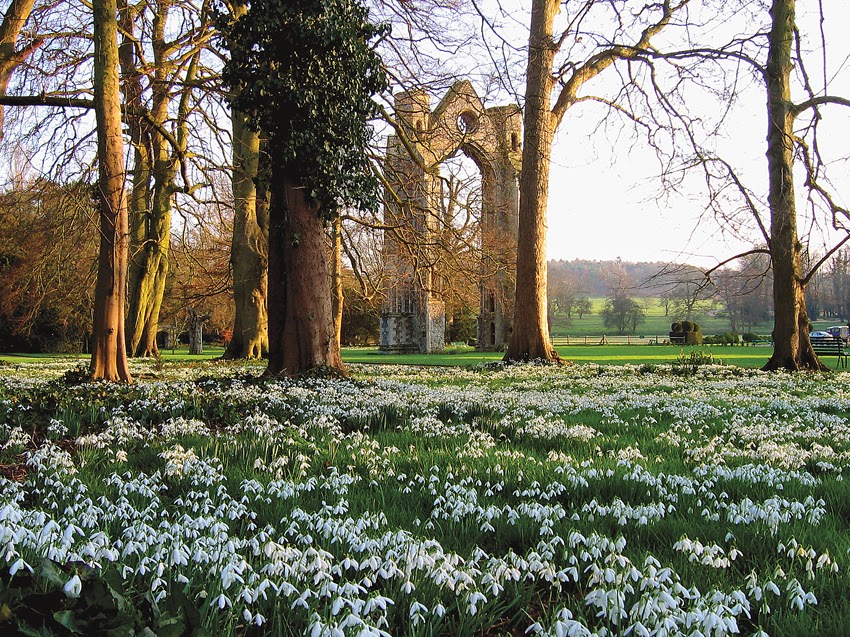 We are kicking off February half term this year by 'chanelling our inner Wolf Hall'. Despite all things Tudor having been explored again and again by dramatists and historians, this BBC series has shone a fresh light on this fascinating period of our history.
Cranmer is a great place to explore Norfolk's Tudor history and links with Wolf Hall. First of all we have
Blickling Hall
, Anne Boleyn's birthplace. Although the original Tudor manor house no longer exists, Anne Boleyn's ghost is said to the haunt the Jacobean hall on the anniversary of her execution.
Oxburgh Hall
once welcomed Henry V11 and his wife and Henry V111 and his wife, Catherine of Aragon were frequent visitors to the
Augustinian Priory at Walsingham
, just 5 miles from Cranmer. In her will, Catherine asked for someone to go on pigrimage to Walsingham and distribute money on her behalf on the way and records show that Anne Boleyn announced her intention of visiting Walsingham on pilgrimage during the heady period of her history with Henry.
Henry V111 is reported to have stayed at East Barsham Hall where he broke his journey before walking barefoot to the Shrine of our Lady of Walsingham. Although the house is in private hands, you are able to see this magnificent Tudor house from the road from Fakenham to Walsingham.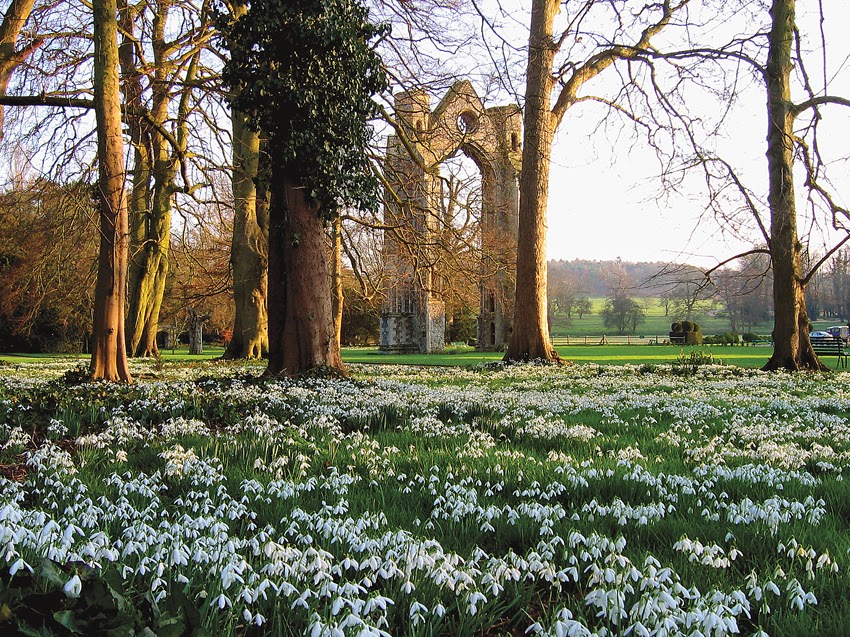 In 1538 Thomas Cromwell ordered the dissolution of the Priory and what you can see today is the ruins including the magnificent East window arch. In the crypt you will find a timeline of the history of Walsingham but what makes the Abbey so special at this time of year is the magnificent carpet of snowdrops in the 20 acres of grounds. It's well worth a visit.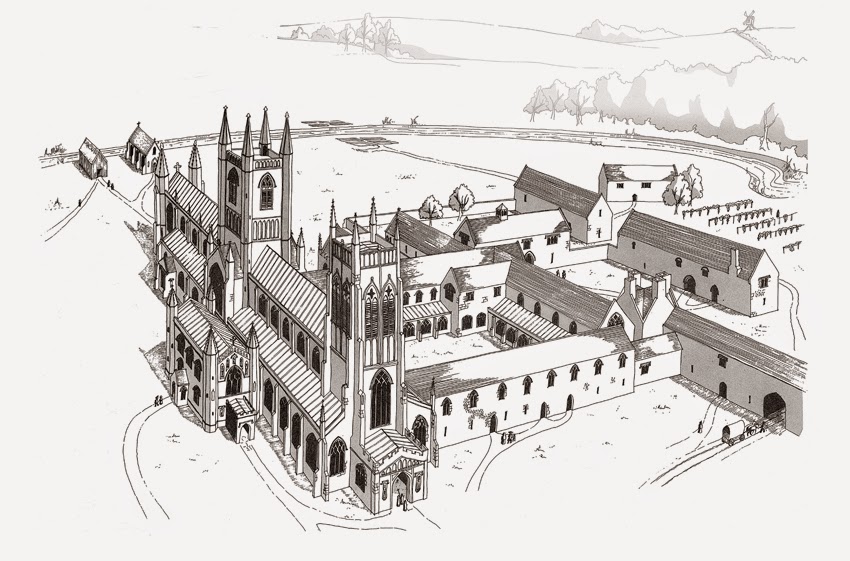 Walsingham Priory before the Dissolution
The connection with
Wolf Hall
gets even stronger – some of the books used in the series were created by Allan Barton, who runs the
Martlet Gallery
in Walsingham High Street – well worth a visit for his handmade paper and notebooks.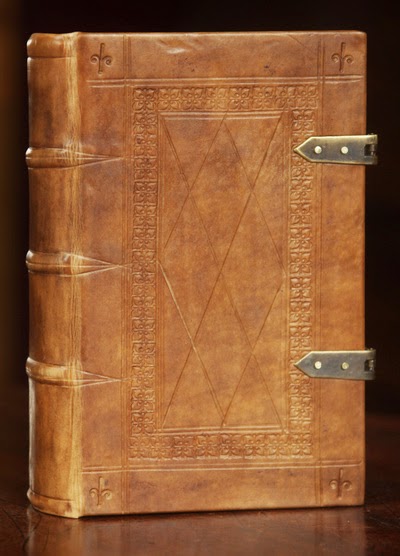 If Game of Thrones is more your thing, there is plenty of violence and bloodshed in Walsingham's history. During the period leading up to the dissolution, reports were made to Cromwell of the dissipation and corruption of the Priory and there were even rumours of 'dark arts and the philosopher's stone'. In 1537 several 'conspirators' were condemned to be 'hung, drawn and quartered' including the Sub-prior who was executed in Walsingham. The village itself is also very interesting with shops, places to eat and drink. Lose yourself in its
history
.
If history doesn't appeal there plenty of other things to do at half-term.
The North Norfolk Railway
is running its steam trains from Holt to Sheringham and for wildlife lovers
Pensthorpe
has special events planned for the holiday.Further afield is the magic kingdom of
Bewilderwood
.
It only feels like yesterday when we were celebrating Christmas and welcoming the New Year in, the last 6 weeks seem to have flown by and now we are only a matter of a few days away from the February half term.

There are a few events and activities taking place throughout Norfolk that will keep the family entertained during the half term break, we've picked out a few of our favourites below.
Become a nature explorer and buzz around the nature reserve trail discovering bugs, beasts and wonderful creatures that make Pensthorpe their home. Finish the day with a marathon play in the new WildRootz adventure play area where there's dens to build, zip wires to ride, slides to whiz down and much more to climb and explore too.
Join the Sculthorpe Moor Nature Team at Creake Abbey where you can build your very own nesting box which you can take home to put up in the garden. You will also have the opportunity to visit a barn owl roost, see their nest box and learn some very interesting facts about owls and birds of prey that live in the UK.
Walsingham Abbey is home to the spectacular ruins of a medieval priory and pilgrimage and during February the grounds are more breathtaking than usual as they are covered in a blanket of snowdrops. Snowdrops are always a sure sign that spring is on the way as they are the first flowers to emerge from the ground after winter. The grounds are open every day throughout February and visitors can explore over 18 acres of woodland that's covered in a blanket of snowdrops.
Lady Hermione was visiting Gressenhall Workhouse to meet some of the deserving inmates when she realised that she had lost her favourite brooch! Come and follow the clues, crack the code and search the workhouse. Can you find the location of the missing brooch? Discover what other accessories a fashionable Victorian like Lady Hermione might wear and make your own badge to take home in Art Attack!
Did you know that Dragons have been a heraldic symbol that's been closely connected to Norwich since the middle ages? As a result of this very special connection, the Norwich Dragon Festival showcases two weeks of family fun packed activities that celebrate the dragon and it's ties with Norwich. There's nearly 70 events planned in over 25 locations throughout the city, so come and see fire breathing dragons, get involved with dragon themed arts and crafts and take a quest to discover dragons throughout the city.
This curious treehouse adventure park is packed full of adventures and interesting characters. This half term the Boggles will be sprinkling their magic and lighting up the warming fires throughout the park. So head down to ride zipwires, clamber across jungle bridges, slide down slippery slopes and enjoy the party. There will also be storytelling and the opportunity to create your very own wish-making potion which you can take to the fire pit to make all your wishes come true.
Enjoy a steam train journey in the heart of the Norfolk Broads. This half term we're inviting your teddy bears to join in on the fun by offering free travel for every child who brings their own teddy. (Child has to be accompanied by a fee paying adult. Terms & conditions apply) There's also a teddy competition, teddy themed colouring in and scrummy teddy bear children's meals are available at the whistlestop café too.