We are spoilt for choice when it comes to the coastline in North Norfolk. Did you know that Both Wells and Holkham feature in the Telegraph's best British beaches review, which got us thinking about the all of the local beaches we like to enjoy.
Holkham beach was famously featured in the film, Shakespeare in Love a few years back, but did you know that it's also part of one of the largest National Nature Reserves in the country? The beach offers miles of beautiful golden sands and it really is a place of unspoilt beauty. Be mindful that if you have young children, they will need to be good walkers as this is an expansive beach where you can walk for miles before you reach the sea when the tide is out.
Wells-next-the-sea
Wells beach is a beautiful sandy beach backed by dunes and pine trees. It's also lined with lots of colourful beach huts, giving it that authentic seaside feeling. The beach is only a mile away from the town centre so it's easy to stroll between the two, alternatively, there is a beach car park or in the summer you can use the miniature railway to travel between both areas. The gentle sea waters makes the beach at Wells a perfect family day out and don't forget to treat yourself to some fish 'n' chips whilst you are there!
Brancaster Beach & The National Trust Millennium Activity Centre
Brancaster has an accessible sandy beach with adjacent car park, making it a popular beach for families. Like Wells, its gentle sea waters make it a calm and relaxing place to enjoy the coastline and take a leisurely dip in the sea. It's also a great place for kite flying and enjoying a range of watersports. In addition to this, Brancaster is an extensive coastal area that's famous for its wild birds, so offers a great birdwatching experience too.
Hunstanton
Hunstanton, also known as Sunny Hunny, is famous for it's striped cliffs. This seaside town is great for families whatever the weather as there are amusements arcades as well as the beach to enjoy. The shallow beach can offer some fantastic rock pools to explore when the tide is out and for the more adventurous; it's a great beach for kite surfing. If you're one for taking it easy, then why not hire out one of the beach huts, chill out in your deck chair and enjoy the seaside experience and an ice cream!
Blakeney
Blakeney nature reserve offers 4 miles of natural coastline that hosts a massive spectrum of wildlife including seasonal migrating birds and seal colonies. The reserve also has varying landscapes, a sand and shingle spit, salt marshes, sand dunes and a range of plant life. It's a spectacular place to discover and enjoy our beautiful wildlife and unspoilt surroundings.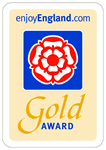 Relax this festive season in North Norfolk
Relax and unwind spend time with family & enjoy coastal walks, Christmas steam train specials, indulgent shopping and festive dining.
Don't forget the Christmas Shows at Thursford. see our Christmas events webpage for inspiration.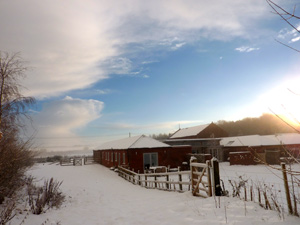 2012 Early Bird Special Offer
Beat the New Year booking stampede, book early and confirm your Norfolk family holiday for 2012 by end December 2011 and receive a 5% discount plus a fabulous welcome breakfast.
The Olympics is driving many holiday makers out of London, take advantage of this offer before its too late. To ensure you receive your discount & complimentary breakfast just quote EB2012
Book Online or Phone 01328 823135 or email bookings@norfolk-luxury-cottages.co.uk quoting "Early Bird Offer"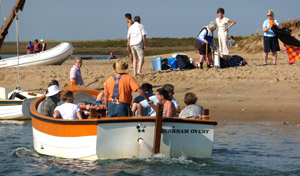 Hurry Last Minute Special Offer
Up to 20% off full weekly tariff price or 10% off short breaks for Christmas and New Year at one of our Norfolk Luxury Cottages
Check cottage availability online – click here
Use of debit cards is free, there is a 1.5% charge for use of credit cards.
Experience the UK's best Christmas Show Thursford Christmas Spectacular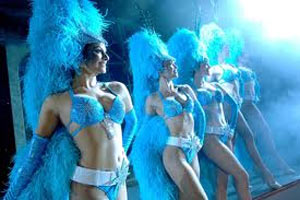 We are just 15 minutes away from Thursford, tickets are still available direct from Thursford
.
For young families visit Thursford's Santa's Magical Journey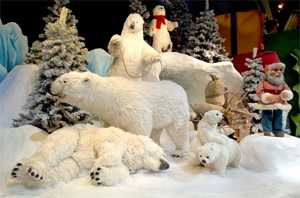 Fine Dining At Morston Hall
We are just 15 minutes away from one of Norfolk's best dining experiences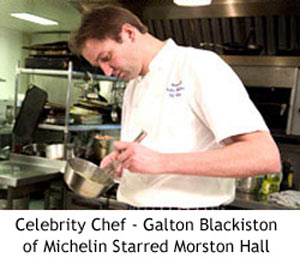 Stay at Cranmer Country Cottages for two nights starting from £250 for two people, use our baby sitting service (extra) and enjoy a culinary experience at Morston Hall with a 4 course dinner with trimmings from £60 per person excluding wine.
Book your table here.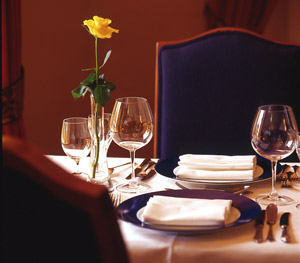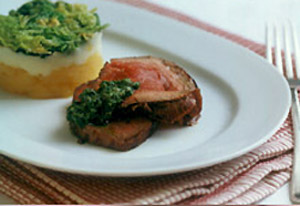 Thank you for staying with us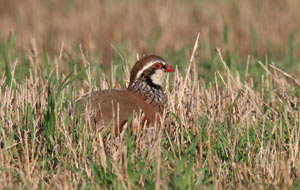 We have had some great customer feedback over the past year, we thank all of our visitors who continue to support us in our sustainable efforts whether it is just turning the heating off when not in use, switching the lights out and fathoming the whole waste recycling thing.

We just ask you to treat our place like home and if we have inspired you to do more and think more then we are earning our green badge and truly making a difference.
Why choose Cranmer Country Cottages?
At Home Farm Cranmer we aim to provide more than just accommodation in a great location. John, Emily, myself and our team strive to deliver an unforgettable Norfolk holiday experience.
A self-catering Norfolk holiday offers the freedom and space to come and go as you please, owners on site offers peace of mind in the knowledge that you'll receive discreet friendly service and help if anything should go wrong.
What's more we are the fountain of all knowledge when it comes to local information and getting the best from your holiday whether it is walking, cycling, bird watching or just spending some relaxing family time together. Click to view more details.
If you missed us in the Premier Cottages brochure this year, it is because we have decided to go it alone. We feel this is the best way to deliver a personal experience to our customers.
We wish you all the best for Christmas & New Year and look forward to seeing you in 2012.