The Art of Swimming - Shaw Method Swimming Holidays in Norfolk
Based on Steven Shaw's revolutionary book 'The Art of Swimming', swimmers of any ability can learn to be more comfortable in the water, from beginners to athletes.
"In the rhythmic movements of swimming, free from the downward pressure of gravity, you can discover the ultimate form of meditation."

"Swimming is the supreme form of exercise for mind, body and spirit – as well as improving flexibility and tone it will also boost your self-esteem and sense of well-being." Steven Shaw – Master the art of swimming.
Relax and master the art of swimming in the luxury private indoor heated swimming pool at Cranmer Country Cottages.
Next Course dates :
Arrive on Monday, March 4th 2013
Tea will be served from 4 pm
Introduction & tuition begins from 5 pm
Depart on Thursday, March 7 after lunch
Email lynne@norfolk-luxury-cottages.co.uk or Telephone (+44) 01328 823135 for more information and bookings.
The Shaw Method Swimming Course
with Jonathan Drake
Improve your swimming - or learn to swim - "from the inside out".
The Shaw Method Swimming course will be held in a relaxing environment: explore your swimming leisurely, using the luxury eco pool (treated with minimal chlorine) at Cranmer Country Cottages, based in the beautiful countryside of North Norfolk.
This course is based on Art of Swimming holiday courses developed by Steven Shaw.
Conventional approaches to teaching swimming focus perhaps too early on what the arms and legs should do. Prior to working on a whole stroke, you'll discover how to connect to yourself and the water, and improve your balance, alignment and breathing. Rather than just getting instruction from the pool-side, you will be shown & then helped in the pool to experience what is required.
Having built your confidence - and feeling more comfortable with these fundamentals - you will then be guided progressively through the basic steps necessary to coordinate two swimming strokes: breaststroke and either back crawl or front crawl. You'll learn how to glide through the water, how to generate power efficiently and, most of all, not to waste energy. Understand why it's not recommended to actively breathe in: it disrupts the rhythm and flow of swimming. Cherish the vision of the path to swimming more enjoyably, creatively and sustainably and know what skills need developing and how to continue practising.
Course Outline
This is what the course offers:
5 one-and-a-half hour pool sessions in a small group (maximum of six)
one half-hour individual swimming session and one individual Alexander Technique (AT) session for each person.
group AT work and dry land exercises to pattern the movements we'll be working on in the pool
video-filming of your progress
a lovely natural environment; you can go for local walks – 175 acres of grounds around Cranmer Country Cottages - or just take it easy.
5 star star accommodation in single/shared rooms at Cranmer Luxury Holiday Cottages in Norfolk
locally-sourced ingredients will be used as much as possible at lunch & supper; 2 glasses of wine will be provided at evening meals and you are welcome to supplement this if you wish.
Bookings and groups
The swimming breaks require a minimum of 4 - 6 swimmers staying in Swallow & Woodpecker cottages – 6 bedrooms. 3 night break Tuesday to Friday. Price on application depending on the time of year. January to March or October to December only. Bookings are by telephone only so as to confirm instructor availability.
Email lynne@norfolk-luxury-cottages.co.uk or Telephone (+44) 01328 823135 for more information and bookings.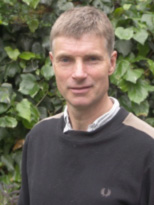 Jonathan Drake is an experienced teacher of the Alexander Technique and Tai-chi, and author of three books on Alexander Technique. He is passionate about holistic approaches to improving fitness and well-being using Alexander Technique principles. These include running and walking, rowing, skiing and skating, and swimming. Swimming did not come easily to him & he felt cold and uncomfortable in water as a young person. This all began to change when he started having Alexander Technique lessons. In 1999 he met Steven Shaw, pioneer of the Art of Swimming and then the world of swimming, its joys and possibilities of connection to self and the water, began to open up to him. Jonathan has assisted Steven on Art of Swimming holidays in Iceland and at Champneys in the UK. He is a member of the Society of Teachers of the Alexander Technique and a Swimming Teacher Association qualified teacher
More information about The Art of Swimming and Steven Shaw's techniques can be found on www.artofswimming.com