Reviews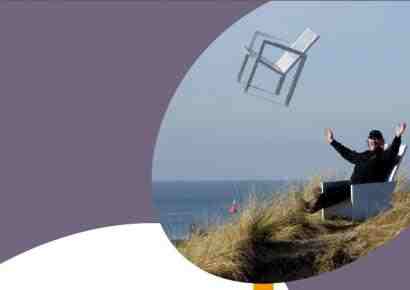 The Eco Barns at Cranmer Country Cottages feature in the 'Good Initiatives Handbook' containing many examples from across Europe which implement or demonstrate some of the green 'Cradle to Cradle' principles is now downloadable from http://www.c2cn.eu/content/journey-cradle-cradle-c2c-network-initiatives-guide-published-online
"Three new holiday cottages at Home Farm in Cranmer use 100% renewable energy. The cottages were created from the conversion of original farm buildings, together with a contemporary modern extension. The new extension is insulated well beyond standard regulations, clad in locally-grown green oak and maximises natural daylight by the use of heat retaining glass. On the internal walls, the owner has used environmentally-friendly, low VOC paints. The development is powered by a combination of a wind turbine, ground source heat pumps and solar panels. The wind turbine also supplies electricity for the swimming pool, other holiday cottages on the site and the farmhouse. The swimming pool and showers are heated by solar panels and all water on site comes from a borehole deep in the underlying chalk aquifer, while all gutters and terraces run off into the original Victorian drainage system and back into the land." - C2C Network 2011
Principles
The sun is our income
Our air, soil and water are healthy
We design enjoyment for all generation
"If you're looking for a luxury, family stay in North Norfolk, this is it. If you're looking for a luxury, ecologically aware, family stay, this is it too. A fabulous holiday with a green conscience if you will… Great."
Enjoy North Norfolk Website December 2010
Read the full review here : http://www.enjoynorthnorfolk.com/green-holidays-north-norfolk
"Cranmer Cottages, a GOLD award winner for the GTBS ,has just posted figures which demonstrate a 10% saving in fuel use for the site. This is an absolute saving and doesn't take into account increased occupancy and an expansion in the number of cottages. The site has wind turbines and heat pumps and this helps to demonstrate the significant benefits from adopting new proven technologies. It also demonstrates that even our GOLD award businesses can continue to make savings and reduce their carbon footprints. With good data collection all sites should demonstrate significant savings by adopting the green tourism business scheme. Saving 10% in 2010 is part of a UK campaign called 10:10 and we are pleased our businesses are able to demonstrate this in practice."

Jon Proctor
Technical Director
Green Tourism Business Scheme
www.green-business.co.uk
"Cranmer's three new cottages are an excellent example of how a luxurious accommodation can attempt to be carbon neutral. To have achieved this and offer a five-star service is exceptional. I can't think of another five-star self-catering accommodation in the UK that is as green as Cranmer."
Richard Hammond (Guardian Green travel correspondent)
Review on the Greentraveller website
http://www.greentraveller.co.uk/blog/review-cranmer-country-cottages-norfolk
"A couple of eco-conscious entrepreneurs believe they have created Britain's first zero-carbon luxury holiday destination in the heart of North Norfolk."
Chris Hill, Journalist
Eastern Daily Press
'Couple build themselves an eco-barn' Eastern Daily Press 15/08/2009
Best Self-catering Establishment Award 2009 :
The Garden House, Cranmer Country Cottages, Fakenham
EDP Tourism in Norfolk Awards
Sponsored by Norfolk Country Cottages

AVAILABILITY & BOOKINGS
no smoking site
sorry, no pets except in End Cottage
For late availability discounts check dates above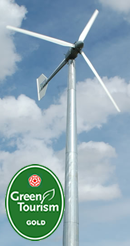 Norfolk's most eco-friendly luxury holidays
Ourfamily-friendly luxury accomodation and heated indoor swimming pool use eco-friendly renewable energy.
Subscribe to our newsletter and get exclusive special offers and late deals via email. We won't give your details to any third party.