Large Group Accommodation and Group Holiday Cottages in North Norfolk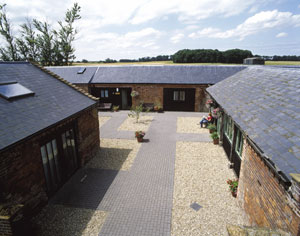 View Holiday Cottage Site Plan >
Luxury Holiday Cottages
Under 3 hours from London
Carbon Neutral
Tennis Courts
Swimming Pool
Views of the North Norfolk countryside
Nearby beaches
Families Welcome - cots and zed-beds available
Wireless broadband
The site is non smoking,

No pets are allowed.


No Stag or Hen parties are allowed.


Changeover days are Fridays and Mondays.
Check all availability for all cottage >
Bookings by email : bookings@norfolk-luxury-cottages.co.uk
Booking by telephone : (+44) 01328 823135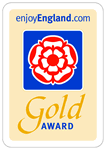 EnjoyEngland Tourist Board
4 - 5 Star Luxury Holiday Cottages
All cottages have achieved the Visit England Gold Award for exceptional quality of accommodation in 2009/10
The Luxury Holiday Cottages at Cranmer in North Norfolk have been designed for large group accommodation with comfort and relaxation in mind.
Extended family groups can book communicating cottages Owl and Wagtail (sleep 8 & 1 travel cot) Swallow and Woodpecker (sleep 11 plus 2 travel cots) or Avocet & Garden house (Sleep 12 plus 2 travel cots) with room for Grandparents in Coot cottage next door. Communicating cottages afford large dining areas for the family to cook, sit and eat together and bedrooms within easy listening reach for sleeping babies. We provide high chairs and travel cots and can provide a baby bath for the wet room style bathrooms. The swimming pool is just a quick nip across the courtyard from Swallow Tern Wagtail and Owl.
Communicating pairs of cottages maybe booked together with Coot (sleeping 2) throughout the year - sleeping a maximum of 12 + 2.
During peak season (school holidays except Christmas & new Year) we do not book out the cottages to larger groups unless the whole site is booked to the large party.
Out of peak periods we are happy to accept larger bookings for weekend breaks and midweek breaks.
* Changeover days are Fridays and Mondays.
* Housekeeping deposits are required for all group bookings @ £100.00 per cottage. Monies are refunded a week after the departure date unless any damage, loss of keys, or additional cleaning costs have been incurred.
Living areas in our large group cottages are spacious and well equipped, warm bright colours are mixed with neutral painted brick work and the original roof beams are accentuated with innovative lighting. The new Gardenhouse cottage has a kitchen designed for catering with gas/electric range cooker and american style fridge freezer. Furnishings are family friendly combining contemporary styling with practical comfort. Large glazed doors to the rear garden terraces let in plenty of natural daylight and provide wonderful views over the surrounding countryside. An excellent place to sit and watch the sun go down under big Norfolk skies.
The group holiday cottages are all on one level with no sign of dangerous stairs, spacious open plan living areas mean that little ones are often within view even when preparing meals. Styling is contemporary, simple and practical; from sofas with removable covers to the collection of cheerful art gallery posters around the walls.
Outside the group holiday cottages there's a large, safe fenced play paddock visible from all cottages (except Coot). The 2 acre grassed area includes outdoor activity equipment and a timber playhouse with plenty of space for running about, flying kites and kicking balls – a great place for making new friends. The cottages each have private terraces for family barbeques. Woodpecker has its own garden with a view over the paddock. The new gardenhouse has a private walled courtyard leading from the living/kitchen area and is ideal for al fresco dining.
For a true taste of country living both Swallow and Owl cottages have oil fired Rayburn cookers in addition to their auto ignite gas cookers. Although all of the cottages have their own efficient central heating systems, Wagtail and Swallow cottages have additional wood burning stoves for cosy winter short breaks or sometimes chillsome early spring weekends. Heating in the new cottages is underfloor and is supplied via an in ground heat source pump powered by the wind turbine and solar energy.
Fridge freezers microwaves and dishwashers are available in all 8 cottages along with videos, DVDs, books games, music system and a comprehensive information folder in case guests run out of ideas for places to visit.
Bicycles and pushchairs can be stored in the lockable bike store close to the cottages.