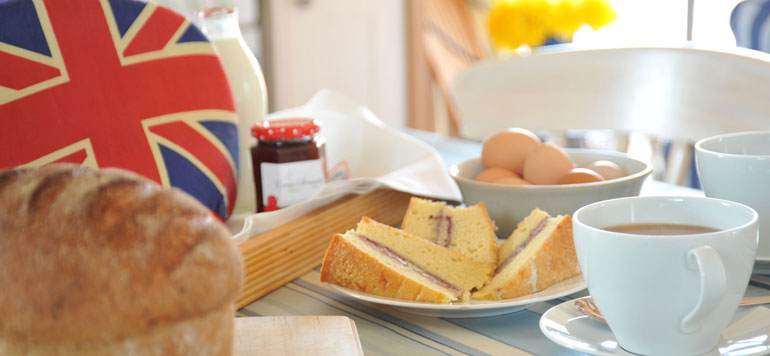 Food & Drink
Take the hassle out of arriving somewhere new with a hungry family to feed by pre-ordering all you need for dinner, breakfast, barbeque or even a picnic hamper. We work with a number of excellent local suppliers who use the best of Norfolk ingredients and who can deliver food orders to our door ready for your arrival or for you to pick up during your stay.
Alternatively if you have booked your self catering holiday with us for the freedom and space it offers but have no intention of cooking take a look at our local Norfolk catering suppliers list.
AVAILABILITY & BOOKINGS
no smoking site
sorry, no pets
For late availability discounts check dates above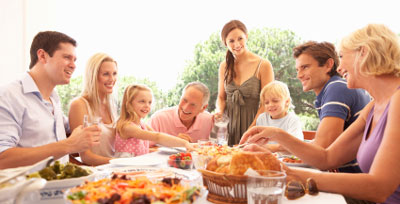 Catering for a crowd
with Susi's Home Cooked Meals at Norfolk Luxury Cottages
If you are a family group of 6 or more and would like someone else to come in and do the cooking during your stay then our chef Susi comes highly recommended by former guests. Susi offers simple home cooked food and generous portions using fresh locally sourced ingredients. Susi's home cooking catering services will deliver your food ready for reheating at a time which suits you. Alternatively for an extra charge Susi will cook and serve your meal with all of the trimmings in your cottage and clear up afterwards! (This works well when communicating properties Avocet & Garden House are booked together)
We booked Garden House, Avocet & Woodpecker for a surprise birthday party for my son. It was such a brilliant weekend and I would like to thank you for recommending Susi; she was marvellous and the food was perfect. Hope to return to Cranmer Cottages in the near future and would thoroughly recommend them to everyone. Myra Quick - October 2013
Susi can also offer a freezer stocking menu - just email her to discuss your requirements.
Email: susies.cuisine@virgin.net
Susi's home cooked meals menu
Catering for guests
When making your booking online you can order a traditional English Breakfast or barbeque supplied by our fab local Norfolk butcher - Papworth in Fakenham. Their locally sourced Norfolk produce is reared on their own Norfolk Farms. www.papworthbutchers.co.uk
For arrival meals we offer a small seasonal selection of main courses from our Norfolk Kitchens which can be ordered in advance of your stay (Min 2 weeks' notice. Please let us know if you require meals to be defrosted for your arrival.)
Download the latest summer menu.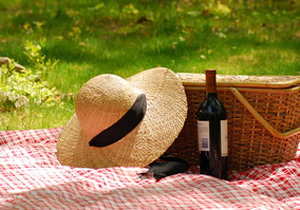 Walsingham Farms Shop
(within 5 miles of Cranmer)
Freshly prepared dishes and a host of other Norfolk goodies are available from our local Walsingham Farms Shop. Why not book a Norfolk Picnic Hamper for collection or delivery during your stay. www.walsighamfarmsshop.co.uk
Supermarket Deliveries
Tesco, Sainsbury's & Waitrose all deliver to our properties. Please ensure that you are here to check your delivery and stow it away as we are unable to check in deliveries on our guests behalf. Please let them know the name of the cottage when you book.