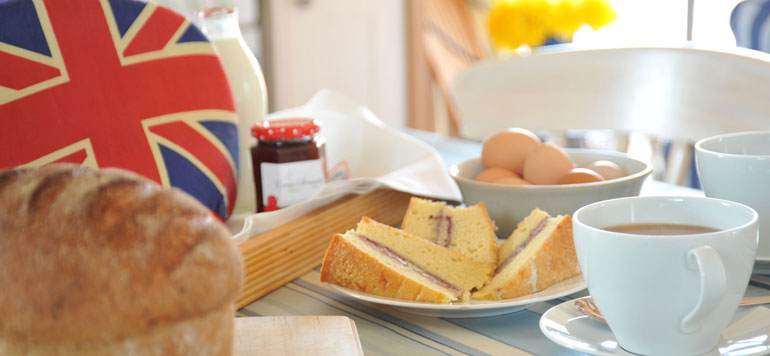 Food
Creature Comforts
A selection of extras that we offer that may help make your stay with us even more special. If any of the items are of interest then contact us by email - Email info@cranmercountrycottages.co.uk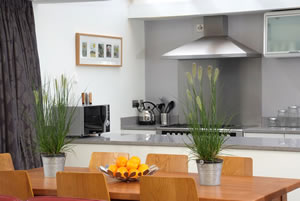 Take the hassle out of arriving somewhere new with a hungry family to feed by pre-ordering all you need for dinner, breakfast, Barbeque or even a picnic hamper. We work with a number of excellent local suppliers using Norfolk locally sourced produce who can deliver food orders to our door ready for your arrival or for you to pick up during your stay.
Alternatively if you have booked your self catering holiday with us for the freedom and space it offers but have no intention of cooking take a look at our local Norfolk catering suppliers list.
Catering for Cranmer Country Cottages guests arrival
When making your booking online you can order a traditional English breakfast or barbeque supplied by our fab local Norfolk butcher-Papworth in Fakenham. Their locally sourced Norfolk produce is reared on their own Norfolk Farms.
http://www.papworthbutchers.co.uk/
For simple arrival meals or afternoon tea we offer a small seasonal selection of maincourses & puds & cakes from our Norfolk Kitchens which can be ordered in advance of your stay (Min 2 weeks notice. Please let us know if you require meals to be defrosted for your arrival). Please advise us of your requirements by email bookings@norfolk-luxury-cottages.co.uk and we will confirm by return -all items are subject to availability and seasonality. See our Catering Services & Creature Comforts page for details.

Fine Dining
with Manor Cottage Catering at Norfolk Luxury Cottages
Cranmer Country Cottages have teamed up with Chef Keith McDowell of Manor Cottage Catering to help cater for your stay with us. Whether it is for a celebratory party, a private dinner or just because you're on holiday and well, why should you cook? Keith has over twenty years in the industry and has been working in Norfolk for the past five. His time in Norfolk has helped him to build on an extensive knowledge of what is available locally from the land, sea and air.
Drop off food menu
Dinner Party Menus
Celebratory Party Menu - barbeques, paella, canapés and picnics
www.manorcottagecatering.co.uk

Catering for a crowd
with Susi's Home Cooked Meals at Norfolk Luxury Cottages
If you are a family group of 6 or more and would like someone else to come in and do the cooking during your stay then our chef Suzi comes highly recommended by past guests. Suzi offers simple home cooked food and generous portions using fresh locally sourced ingredients. Susi's Home Cooking catering services will deliver your food ready for reheating at a time which suits you. Alternatively for an extra charge Susi will cook and serve your meal with all of the trimmings in your cottage and clear up afterwards! (This works well when communicating properties Avocet & Garden House are booked together - food is prepared in Avocet and served in Garden House for up to 12 people)
Suzi can also offer a freezer stocking menu - just email to discuss your requirements
Email: susies.cuisine@virgin.net
Susi's home cooked meals menu
Walsingham farms shop food supplies (within 15 mins of Cranmer)
Freshly prepared dishes and a host of other Norfolk goodies are available from our local Walsingham farms shop. Why not book a Norfolk Picnic Hamper for collection during your stay. Give them a call on 01328 821877 or visit their website @ www.walsinghamfarmsshop.co.uk
The Picnic hamper comprises pork or game pie; rolls; local cheese or Cley smokehouse pate; salted Tyrrells crisps; Sandringham apple juice or Norfolk cider; chocolate brownies or caramel slice - strawberries in season; Marys Norfolk pickle
Norfolk kitchen frozen meals
Home cooked family freezer meals are cooked in a local kitchen and available to order subject to availability, Please order a min 2 weeks prior to your arrival date.
Lamb with apricots and pine nuts £ 7.95
Chicken Chasseur £ 7.95
Chicken and mushrooms in white wine £ 7.95
Chicken with lemon and coriander £ 7.95
Cassoulet £ 7.50
Meatballs in spicy tomato sauce £ 7.20
Rich Beef and mushroom casserole £ 7.95
Seafood lasagne small* £ 7.95 / large* £16.20
Meat Lasagne small* £ 7.20/ large* £15.30
Vegetarian Meals

Pasta w/spring vegetables £ 7.20
Risotto with roasted vegetables £ 7.20
Aubergine and mushroom pasticcio £ 7.50
Mixed vegetable curry £ 6.75
* Large meat and seafood lasagnes weigh 1800g and serve 4-6. A standard pack weighs 570g sufficient for two average servings
Norfolk Kitchen Desserts
Lemon tart (serves 6-8) £ 8.75
Chocolate tart (serves 6-8) £ 8.75
Bread and Butter pudding (serves 4-6) £7.00
Sticky toffee pudding (4-6 servings) £ 7.00
Saucy chocolate pudding (6 servings) £ 7.00
Pointens Ice cream – various flavours £ 6.50
All prices include VAT
Meals must be ordered at least two week prior to the start of your holiday. Dishes are subject to availability which maybe due to the season. A limited choice will be available on site from our freezer. Please advise at time of placing your order if there are any allergy issues or special dietary requirements. Please download an order form and send a cheque payable to Cranmer Country cottages alternatively you can give us a call and pay by debit or credit card at the time of placing your order. food orders must be paid for in advance of your stay.