Eco Barns
Luxury Holiday Barns at Home Farm Cranmer
Garden house - sleeps 6
Avocet Cottage - sleeps 6
Coot Cottage - sleeps 2
The stunning new holiday barns at Cranmer Country Cottages have been designed to offer eco-friendly accommodation but not at the expense of luxury and comfort.
Our 3 new holiday barns opened in August 2009 and sees the completion of the final stage of development of the barn conversions at Home Farm. Avocet Cottage, Garden House and Coot Cottage consist of two stylishly converted farm barns and an exciting modern architect designed steel and glass building with its own secluded courtyard garden. Avocet and Coot retain many of their traditional farm barn features, preserving the impressive timber trusses and vaulted beamed ceilings. Garden House provides a state of the art contemporary setting nestling within the traditional Victorian farm plan. The new holiday homes have fantastic views eastwards offering magnificent sunsets over the 170 acres of sweeping farmland and gardens belonging to Home Farm. The properties are arranged around the northern courtyard alongside Woodpecker at the far end of the site close to the tennis courts and swimming pool. They share their own off road car park with private access.
The new holiday barns at Cranmer Country Cottages have been designed with attention to sustainable eco credentials maximising alternative energy sources. Eco-friendly under floor heating features throughout and hot water and space heating are supplemented by solar, wind power and a ground source heat pump. The buildings themselves are highly insulated keeping them warm and at the same time cutting down on carbon emissions.
Coot Cottage is our most compact self catering accommodation offering a comfortable retreat for couples with a babe in arms, grandparents or nanny. Coot Cottage provides an ideal base for cycling and walking holidays in Norfolk. Avocet sleeps 6 and is similar in layout to Woodpecker but with more spacious bedrooms and bathrooms. Avocet and the Garden House communicate through a boot lobby to provide spacious accommodation for 12 (3 double bedrooms in each cottage) plus travel cots with ample room for everyone to dine and socialise together. The sprawling open plan living space in the new build Garden House offers sumptuous sofas, luxurious catering kitchen, extending dining table to seat 20 and leads directly out onto the east facing paved courtyard through huge folding glass doors for BBQs and alfresco dining. Luxurious bathrooms and showers will take the pressure off at bath times. The surrounding glazed panels incorporated in the contemporary building add to generous levels of natural light and space within the living area and bedrooms. Comfortable pocket sprung beds will maximise a good nights sleep under luxurious 100% cotton laundered bedding adding to the already high standards of quality and comfort that our guests expect from staying with us at Cranmer.
Eco Barns "at a glance"
Availability

>>>

The Garden House

Avocet
Coot
Garden house & Avocet communicating
Sleeps
6 + cot
6 + cot
2 + cot
12
Double bedrooms
1
1
1
2
Twin bedded rooms
2
1 zip & link
3
Childrens bedrooms (2 x 2'6" beds)
1
1
Space for travel cots in bedrooms
2
1
1
3
En suite shower rooms
1
1
2
Continental wet room style bathroom
1
Family bathrooms + walk in shower
1
1
2
kitchen /living areas*
1
1
2
Maximum dining
12
6
4
20
Separate kitchen*
1
Separate living room
1
Walled garden - private outside dining area
Yes
Yes
Yes

Access to shared gardens

Yes
Yes
Yes
Small private garden
Yes
More details
View
View
View
Floor Plan
Download
Download
Download
Check availability >>>
Availability
Availability
Availability
Availability
*All new cottages + Swallow Cottage have washing machines.
* Larger cottages Garden House & Avocet are subject to payment of a housekeeping deposit of £100.00 per cottage per booking, payable with the final balance payment. Housekeeping deposit will be refunded after your stay when the cottages have been left in good order and without damage. All cottages booked as a group are subject to a housekeeping deposit of £100.00 per cottage.
Green Building Booklet - Eco Barns .pdf
AVAILABILITY & BOOKINGS
no smoking site
sorry, no pets except in End Cottage
For late availability discounts check dates above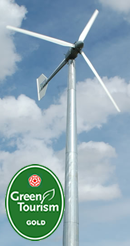 Norfolk's most eco-friendly luxury holidays
Ourfamily-friendly luxury accomodation and heated indoor swimming pool use eco-friendly renewable energy.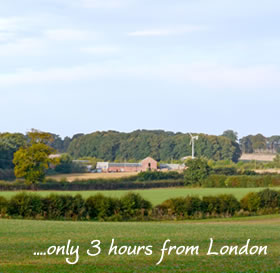 Subscribe to our newsletter and get exclusive special offers and late deals via email. We won't give your details to any third party.