Birdwatching locally at Cranmer Cottages
We are lucky enough to have a fantastic community reserve right on our doorstep – Sculthorpe Moor Nature Reserve a peaceful and beautiful place that never feels crowded, you can observe tawny and barn owls, kingfishers, buzzards, bullfinches, willow and marsh tits and great spotted woodpeckers throughout the year. - an excellent chance to get close to birds throughout a patchwork of habitats including wet woodland, hazel coppice, reed and sedge beds, open water and wet meadow. The site was created by and managed by the Hawk and Owl Trust. This special place provides every one with a real opportunity to get involved with the natural environment. Families and wildlife watchers are made very welcome, it is a great place to relax and watch nature at work at any time of year. Boardwalks guiding you through the reserve make easy access for everyone including people using wheelchairs.
The reserve host a range of special events throughout the year, including beginners & intermediate guides to nature photography, guided walks and talks – http://hawkandowl.org/events/categories/sculthorpe/
As a sign of our appreciation and support for this special community reserve in Sculthorpe we ask our guests if they would like to make a small donation via our Visitor Payback Scheme for 2016. For every £1.00 donation we will match it with £1.00 from Cranmer Country Cottages. You can make your donation - just tick the box in the extras section when making your booking.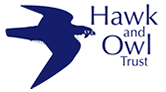 Cranmer Country Cottages are corporate sponsors of the Hawk and Owl Trust. www.hawkandowl.org
We recognise that in developing our business from redundent farm buildings, wildlife has been displaced. As part of our environmental ethos We also offer our guests the opportunity to donate £1.00 as part of our visitor payback scheme to the Hawk and Owl Trust to help conserve owls and other birds of prey in the wild.

AVAILABILITY & BOOKINGS
no smoking site
sorry, no pets except in End Cottage
For late availability discounts check dates above