Arrival and Check - in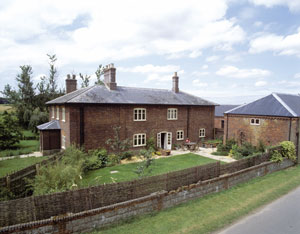 Download arrival and check-in information

Download a local map
Download a site plan
Printer friendly .pdf
Getting to Cranmer
Brochure maps provide sufficient detail to help you plan your route and see the layout of the site; this information is also available on the website
Arrival
Arrival days: Fridays (weeks and weekends); or Mondays (midweeks)
Arrival time 4.00 to 6.00pm, check in at Office
If you are likely to arrive later than 6.00pm telephone at least 48 hours in advance to advise us so that arrangements can be made about handing over your cottage key
Conditions of hire
Cranmer Country Cottages standard Conditions of hire are repeated on the back of this sheet. You agreed to these conditions when you signed the Booking form
Telephone contact
Lynne & John Johnson contacts: Office telephone 01328 823135 Mobile Lynne 07785 724013
Mobile reception in the Cranmer area is not always terribly good
Public payphones are available in Games room and Pool changing room, for use during your stay
Car parking
Car parking for residents is opposite the main farm entrance courtyard, the hard standing in front of the open barn. Do remember to lock your car
Take care when crossing the public road between main courtyard and car parking area; it's a blind corner. Warn children
Farm entrance courtyard can be used for unloading/loading purposes only. Exercise extreme care as children play in courtyard
Do not use the area to the left when entering the farm courtyard, this is for private use only
Woodpecker, Garden House, Avocet and Coot cottages must use the new car park at the north end of the site. Parking is no longer permitted in the courtyard
Residents in these cottages should keep to the road verge when making their way between their cottage and the main courtyard, always exercise extreme care
Torch can be useful in north Norfolk and for those staying in Woodpecker, Garden House, Avocet and Coot
What to bring with you

Use these links to find out what is available in each cottage so you know what personal items you need to pack.
Online Food ordering - delivered for your arrival
We would love you to try our delicious home cooked food during your stay and a visit to the local Walsingham farm shop is a must but for other essentials Waitrose and Tesco frequently deliver to Cranmer Country Cottages. Please ensure that your food order arrives after you do preferably after 5.00pm to avoid the busy arrival period between 4.00pm & 5.00pm
Waitrose & Tesco both deliver to the holiday cottages at Home Farm Cranmer.
Assistance
Lynne and/or John Johnson are on-site much of the time and can respond to problems and queries in normal office hours 9.00am to 5.00pm. Staff are on-site between 9.00am and 5.00pm
Should Lynne & John be away then staff will be on duty in normal office hours 9.00am to 5.00pm: 07774 863801can be contacted in extreme emergency
Emergencies will be aided if practical out of bounds
Barns and sheds at the Farm are out of bounds to all visitors, especially children, they may contain hazardous machinery, this includes the open barn by the car park
Eating out
The nearest local pubs serving food, and are child friendly and have disabled access is Sculthorpe Mill 01328 856161 about 2 miles south of Cranmer
Children may play in the main courtyard, the playing field, and the games room; but they are the sole responsibility of parents/guardians and should be supervised at all times
starter pack
Pack provided in cottage:1 toilet roll; black rubbish bags; dishwasher tablets; cleaning materials
Remember to bring such supplies for the duration of your stay v Cottages are self catering
Supermarket
Morrisons and Tesco supermarkets are 10 minutes drive, in Fakenham, Morrisons open till 8.00pm & Tesco's open until 10.00 pm on Fridays. See Local map.
facilities
Cottages are heated, and supplied with bed linen and towels; but you must provide your own towels for the Swimming pool
Extras available that must have been booked in advance: Z bed; Travel cot; High chair; Accessibility extras We do not provide bed linen for a travel cot; guests must supply linen and assemble cot on arrival
Bikes may be stored in the lock-up bicycle store and should be put away at night
Laundry
Washing machines free. Tumble driers use £1 coins. Supply and use your own environmentally friendly washing powder
Swimming pool
Swimming pool is for the use of residents and members only, not their casual guests
Abide by Swimming pool rules v Rules were accepted when you signed Booking form v Pool available from 5pm on the Friday evening v Swimming towels are not provided v Toddlers and babies must wear aqua nappies and swimming
costumes v Loss of pool access key incurs £20.00 made to your elected credit or debit card
Waste
Do not leave rubbish or food on the patio or outside the cottage as it will attract unwanted vermin
Deposit your waste in the correct bin at our recycling centre near the car park
Multiple Occupation
Guests who booked more than one cottage must ensure that they return all moveable items (such as kitchen utensils and furniture) to the correct cottage at the end of their stay. An inventory will be found in the Information folder. Failure to do so may result in a deduction from the damage deposit for additional cleaning services
Environmental statement
As part of the Home Farm ethos we encourage all visitors to respect and care for the environment during their stay
Information
Information folder in each cottage provides a fuller explanation, it's worth reading on arrival
Tourist information and a large wall map can be found in the Games room
Departure
Departure from cottage must be by 10.00am on the Friday (or Monday)
Cottages must be left in the same clean and tidy condition as you find them when you arrive. for example all washing up complete bathroom clean floors swept. If you cannot face the clean on departure day you can book a house keeping clean in advance at a cost of £30.00 in sleep 4 properties and £40.00 in sleep 6 properties. Failure to leave the cottages in a presentable condition will levy an additional cost of £50.00 - £100.00 in larger cottages.
Midweek 2 hour clean - vaccuum, dust, tidy kitchen & bathroom clean @ £25.00 & midbreak clean when staying for 2 weeks £25.00 including beds change and clean laundry. (If you are staying for 2 weeks clean linen is supplied free of charge for you to change beds in your own time)
Finally, do enjoy your stay in this fascinating part of north Norfolk. Its unspoilt rural countryside, villages, sandy beaches, hidden treasures, wildlife, and friendly people